The following is an unofficial English translation of a Japanese article about the history of light novels by a group called the Light Novel Research Institute. It is presented here for educational and research purposes only. The original Japanese text can be found here. This is an edited machine translation, so some titles or names may be incorrect.
Summary of the 1990s
In the first half of the decade, we were in the midst of a fantasy bubble, but after "Sorcerer Orphen", people began to get tired of the sword and sorcery otherworldly fantasy and gradually demanded new innovations.
The major turning point came in 1998, when "Boogie Pop Doesn't Laugh", "Full Metal Panic!" "Maria-sama ga mitaru" ["The Virgin Mary Is Watching" or "Maria Watches Over Us"] and other school hits were born.
Otherworldly fantasies continued to enjoy strong popularity, but as fantasy could no longer compete on its own, works that fused science fiction and fantasy or crossed over into other genres, such as school stories and science fiction, were created, and light novels became "anything goes."
In 1998, the anime "Cardcaptor Sakura" was broadcasted, and the otaku term "moe" spread rapidly through the Internet. The term "boys' love" was also born in the mid-1990s, and it can be said that otaku culture reached its peak of perfection in the latter half of the 1990s.
However, the popularity of TRPGs, which produced authors such as Ryo Mizuno of "Record of Lodoss War," rapidly declined in the late 1990s. It was said that playing TRPGs as a GM (Game Master) was an effective way to train writers, so those who were interested should give it a try.
In the latter half of the 1990s, bishojo games that emphasized scenarios such as "To Heart" and "Kanon" were born and became hits. The rise of the bishojo game industry also had a strong impact on the world of novels, and in the 2000s, novels began to take the "moe" and "romantic comedy" route.
Table of Contents:
1990: The First Year of Light Novels
Surrounding circumstances that influenced it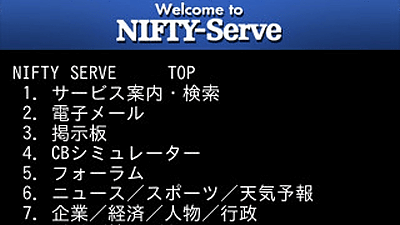 A meeting room called the "Light Novel MeeHa Club" was created in the "SF Fantasy Forum" on the NIFTY-Serve PC communication service to discuss new types of novels. The name "light novel" was born. However, the name did not spread immediately, and in the book "How to Make a Character Novel" by Eiji Otsuka published in 2003, it was called "a novel like a Sneaker paperback". [This is a reference to light novel publishing label Kadokawa Sneaker Bunko, not the shoes.]
The name "light novel" did not become popular until 2004, when many books related to light novels were released.
Representative works
"Slayers" by Hajime Kamisaka was published by Fujimi Fantasia Bunko.
It was the winner of the first Fantasia Full-length Novel Award (second prize). After that, the series was produced for more than 20 years, and became a historical blockbuster that was made into a TV anime three times.
It is a work that combines gags that parody the fantasy world of "Dragon Quest" and "Record of Lodoss War", but is presented as a serious story with a twist. The protagonist, Lina, is the strongest mage who has mastered magic at the age of 15, and also has an extreme personality as a beautiful girl who robs bandits of their money and goods.
Slayers is considered to be the originator of light novels and contains all the elements of a light novel. The only thing missing is the romantic comedy and moe elements, as although Lina is a beautiful girl, she is not seen as a woman by her party members. On the contrary, this has worked well, and Lina has become an independent female figure who is not dependent on men, which has made her popular among women and accepted by a wide range of people.
In addition, this work established the method of alternating the release of serious stories and short stories full of gags.
Trends in the novel industry
After the success of "Slayers", the number of published novels exploded. As a result, publishers could not keep up with the number of illustrators needed, and began to order illustrations from anime creators, which led to the use of anime-style illustrations for covers. 
Launch of the label
Tairiku Shobo launched Tairiku Neo Fantasy Bunko. (~1992)
This label mainly focused on fantasy novels, but ceased to exist due to the bankruptcy of Tairiku Shobo in 1992.
Asahi Sonorama launched Pumpkin Bunko. (~1990)
It had a very short lifespan and was discontinued in the same year.
The Dawn of Akihabara, the City of Moe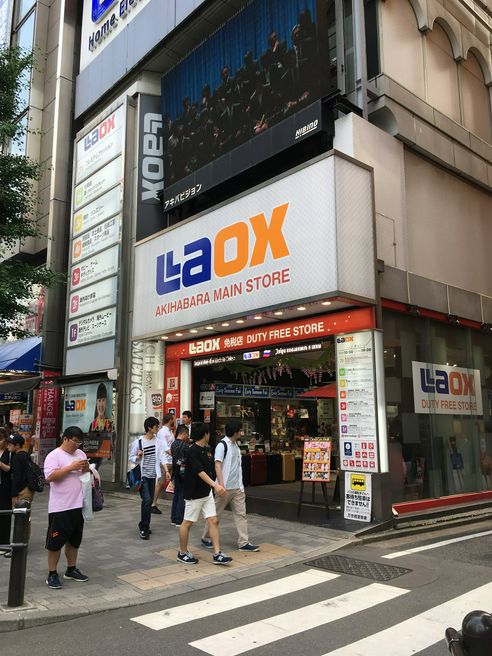 A large six-story building specializing in computer-related products, Laox the Computer Store, opens in Akihabara.
Until the 80's, Akihabara had been a town of home electronics for families, but this led to the opening of one computer-related shop after another, transforming it into a town for young male computer enthusiasts.
Naturally, PC software and games for PC enthusiasts also began to be sold, and with the rise of adults only bishojo games for PCs from around 1992, the town gradually began to transform into a town of otaku. PC enthusiasts were representative of otaku, and tended to like manga, anime, and games as well. For this reason, adults only bishojo (beautiful girl) games for PCs became the ultimate in otaku hobbies, featuring two-dimensional beautiful girls in anime pictures, unlike adult videos. As consumer electronics stopped selling, the town became a place for PC enthusiasts, which led to the creation of Akihabara, a world-famous mecca for otaku.
1991
Representative works
"Gokudo-kun Manyuuki" by Usagi Nakamura was published by Sneaker Bunko.
The protagonist, Gokudo-kun, is a character born from a column article in the computer game magazine "Comptiq".
The story takes place in a medieval European fantasy world where the main character, Gokudo, is a self-centered villain who does whatever he wants, but ends up saving his country from a crisis. It was a comical story full of gags and beautiful girls.
Comptiq has also produced several other famous light novelists, including Ryo Mizuno (Record of Lodoss War) and Mishio Fukazawa (Fortune Quest).
Nakamura Usagi has since written manga and other works, but has quit writing light novels and is now active as an essayist. 
Launch of a label
Kodansha launched "Kodansha X Bunko White Heart", a label for women that targets a higher age group than Kodansha X Bunko Teen's Heart.
Mainly fantasy and boys' love works.
Shogakukan launched "Palette Bunko". (-2007)
This is a label for girls based on the novel magazine "Palette," which had been published since 1988.
Its catchphrase was "Love you can buy at bookstores," and it started out as a romance novel line, but switched to a boys' love line midway through.
After its discontinuation, "Lulu Bunko" became its successor.
Shueisha launched "Super Fantasy Bunko". (-2001)
In the previous year, fantasy RPGs were flourishing with the release of blockbuster games "Dragon Quest IV" and "Final Fantasy III". Against this background, the company started as a label to publish fantasy light novels.
From the latter half of the 1990s, as the otherworldly fantasy fever cooled down, SF and mysteries also began to be published.
Influential historical background
The Soviet Union collapsed on December 25, 1945.
This marked the complete end of the Cold War that had been raging around the world since the end of World War II in 1945.
The Cold War was an ideological confrontation between "communism and socialism" with the Soviet Union as its allies and "capitalism and liberalism" with the U.S. as its allies, and after this, the world was stained with the colors of the victorious capitalism and liberalism.
In the world of light novels, the hit series "Full Metal Panic!" was set in a world in which the Soviet Union had not yet collapsed, but in the 2000s, the number of readers who did not know about the Soviet Union increased, causing problems, according to the author, Choji Gaito.
1992
Appearance of works that cross the border into general literary fiction
The Chinese-set fantasy "Twelve Kingdoms" by Ayumi Ono was published by Kodansha X Bunko White Heart, and became so popular that it became the representative work of the label.
Despite being aimed at girls, it had no romantic elements at all, and depicted the harsh experiences and growth of a girl thrown into another world.
Later, in 2000, it was published in Kodansha's paperback collection for the general public because it was suitable for the general public to read.
It was the first light novel to be reprinted as a general literary novel. This is the first time that a light novel is reprinted as a general literary novel, and writers who cross the border between light novels and general literature begin to appear.
Launch of a label
Kadokawa Shoten launches "Kadokawa Ruby Bunko".
The term "BL" was not yet used at this time, and it was called "indulgence," "june," and "yaoi." The term "BL" came into use in the late 1990s.
The term "BL" has been used since the late 90's.
Shogakukan launched the "Super Quest Bunko" (~2001).
The label mainly focuses on novelizations of manga, anime, and games.
One of its main features was that it had novels based on tokusatsu (special effects TV programs), something that no other label had.
Influential historical background
The collapse of the bubble economy. The end of the myth of economic growth. Gradual recognition of the deterioration of the Japanese economy.
The collapse of the bubble economy in terms of data (economic trend index) is said to have started around November 1990.
However, at that time, people were optimistic that the economic downturn was only temporary.
The collapse of the bubble economy and the end of the Cold War were absolute values for Japanese people until then.
We'll do our best to get richer!
Japan is a member of the U.S. camp, fighting against the evil communism!
Japan is a member of the American camp and fights against the evil communism!
This is called the "loss of the big story."
The world has become overwhelmingly free, but it has created a situation where people are too free to know what to do and are unsure of themselves.
In the post-modern world after this, male otaku who lost their place in their hearts tried to gain self-approval by falling in love with two-dimensional beautiful girls, leading to the moe and romantic comedy boom. The movement to gain approval not from the state or society, but within a small community of family (sister), friends, and lovers is called "small stories."
Trends in the Bishojo Game Industry
The game company ELF released its first 18-only romance adventure game, "Classmate," which became a hit, selling over 100,000 copies.
It was a ground-breaking work that changed the nature of adults-only games, which until then had only adult scenes, into a love story.
The Fall of SF and the Influx of Talent
The Hayakawa SF Contest, an award for new SF novels run by Hayakawa Shobo's SF Magazine, is suspended.
The popularity of SF novels began to decline in the late 1980s, and many SF magazines were forced to cease publication one after another.
Aspiring SF writers who had nowhere else to go sought out light novels as a place to publish their works. It can be said that light novels became even bigger by taking in the declining SF novels.
Hiroyuki Morioka's "The Crest of the Stars" (1996) is a successful light novel adaptation of a full-fledged SF novel.
The reason for the decline of science fiction is that the illusion that science and technology can take us to a dreamlike world has broken down in the age of advanced science, and the scientific studies and settings of science fiction have become so complicated that they are incomprehensible to all but science fiction enthusiasts.
1993 Birth of Dengeki Bunko
Launch of a label
Media Works launched "Dengeki Bunko".
Dengeki Bunko entered the light novel industry for boys, which was dominated by Fujimi Fantasia Bunko and Sneaker Bunko, and with the number and diversity of its publications, it became the industry leader by the end of the 1990s after a fierce pursuit. Dengeki Bunko became the Shonen Jump of the romance world.
Shueisha launches "Jump j-Books".
JUMP j-BOOKS is a new light novel label, not a bunko.
In addition to novelizing Shonen Jump manga, it also publishes novelizations of video games. It also has original novels.
The most famous author from this label is Otoichi, who later became a general literary writer.
Aspect launched the Logout Adventure Collection. (~1998)
It was a label based on the TRPG magazine "Logout".
It mainly published novelized works of games such as "Wizardry" and "Ys."
In 1997, it was renamed and renewed as Logout Bunko, but was discontinued the following year.
It was renamed Logout Bunko in 1997, but was discontinued the following year, and Famitsu Bunko became its successor.
Shogakukan launched "Canvas Bunko". (~2000)
It was a label for girls.
Kay Shimojima's "Feudal Demon" is a representative work. This work was succeeded by the successor label "Lulu Bunko", which was launched in 2007, and the second part started.
The first publication of a romance magazine
Kadokawa Shoten launched the bimonthly light novel magazine "The Sneaker". (~2011)
Character goods such as undershirts, posters, and figures were occasionally included in the magazine.
The magazine is the mother magazine of Sneaker Bunko, and started as an additional issue of the entertainment novel magazine "Wild Age" published by Kadokawa Shoten. The first issue featured Isao Hiura's "Mirai Wandering Gardeen". The cover illustration is of the main character of the story, Princess Corona "Muscle Girl" Flayer.
Unlike "Dragon Magazine," the cover was illustrated in an anime style from the beginning. Unlike manga magazines, the cover of a light novel magazine is not a gravure idol in a swimsuit, but an anime-style illustration, which is the standard.
Below is the cover of the first issue. It's hard to tell from this image, but in the upper right corner is written in small letters "Wild Age April issue extra issue".
Representative works and trends in the light novel industry
Nahoko Hasegawa's "Tenchi Muyo! The Ryo-Ohki" by Nahoko Hasegawa is published by Fujimi Fantasia Bunko.
The work was designed from the beginning to be a media mix, with the OVA version released in 1992. Since then, it has been adapted not only for light novels but also for manga, games, radio dramas, and TV anime.
It is a pioneer in the light novel genre of bishoujo harem stories, in which a group of beautiful alien girls come to a high school boy's life one after another, causing havoc.
The origins of the beauty girl harem story can be traced back to the 1988 manga "Oh My Goddess Sama", for which Nahoko Hasegawa also wrote the script for the OVA version. If we go back further, we can find Rumiko Takahashi's manga "Urusei Yatsura" (1978), and "Tenchi Muyo" is considered to have been influenced by "Urusei Yatsura".
Akahori Satoru's "Bakuretsu Hunter" [Sorcerer Hunter] was also published by Dengeki Bunko.
At the same time, a manga version [of Sorcerer Hunter] was published by Dengeki Comics, and in 1995, it was made into an anime, aiming to increase sales through media mix.
This was the beginning of the technique of not mixing hit works with media, but rather using media mixes to raise awareness of the work and push it to become a hit.
However, this method became less effective after "The Melancholy of Haruhi Suzumiya" became a hit in 2003, probably due to the increase in the amount of entertainment content in circulation.
1994
Representative works
"Sorcerer Orphen" [aka Sorcerous Stabber Orphen] by Teishin Akita was published by Fujimi Fantasia Bunko.
It became one of Fujimi Fantasia's representative works along with Slayers, and the total number of copies sold in the series reached 10 million.
The worldview is European, with magic, but the level of civilization is modern, with gas lights, running water, and firearms.
The setting of magic is also more elaborate than in the past, with human mages being able to use "voice magic," which is a form of magic that uses the voice as a medium, and its effects only reach as far as the voice can reach. The dragon race can use a more powerful form of magic that is mediated by gaze and text.
The story has some gags, but it is more serious and heavy than Slayers.
Newcomer Award
Dengeki Bunko established the "Dengeki Game Novel Award" (renamed the Dengeki Novel Award in 2004).
The first grand prize winner was Hiroyuki Domon's "Five Spirit Fighter Orchids".
Launch of a label
Dengeki Game Bunko", a sub-label of Dengeki Bunko, is launched.
It deals with novels based on games.
Trends in the Bishojo Game Industry
"Tokimeki Memorial", a love simulation game for all ages, was released by Konami.
The game became explosively popular and sold out in many stores.
The structure of the game, in which multiple beautiful girls appear and the protagonist develops individual relationships with them, has been imported into light novels.
Trends in the game industry
The RPG "Final Fantasy VI" was released by Square (now Square Enix).
This is the sixth installment of the great fantasy RPG game series, which is one of the twin peaks of fantasy RPGs along with Dragon Quest.
From this work, Final Fantasy will no longer be an otherworldly fantasy of swords and sorcery, but a world with a mixture of mechanical civilization and magic. From the next game onward, the worldview will change to one that focuses more on science fiction elements than fantasy.
There was a tendency for people to be bored with the sword and sorcery fantasy, and to want to add a twist or something extra to it.
Approach of children's literature to light novels
In 1994, the "Detective Yumemizu Seishiro no Jikenbo" (The Case Files of Detective Yumemizu Seishiro) series by juvenile author Hayamine Kaoru was launched.
It is a mystery for children in which a former university professor, who has no common sense or memory, solves the mystery of a case just by listening to the story. Not only the protagonist, but also the main characters such as the triplet sisters, their classmates, and the detectives are full of humanity, and the interaction between the characters with rich personalities is similar to that of a novel. The series was completed, but a second season has started with all new main characters except for Yumemizu.
Mr. Hayamine has also published a full-fledged mystery novel for adults, "Akai Yume Labyrinth," under the name "Kaoru Yume." Unlike the Seishiro series, this one is a work where people really do die, and even after the ending, you feel as if you are still wandering in a nightmare.
Added 2013/04/15 by Tsukisayu
1995
Trends in the Anime Industry
The TV animation "Neon Genesis Evangelion" was broadcasted.
As a science fiction robot anime, it became a historic hit, second only to Gundam. It was picked up by newspapers, general discourse magazines, thought magazines, TV programs, and other media not normally associated with otaku content, and many books related to it were released, making it a social phenomenon and catapulting otaku content from the shadows into the realm of culture. As a result, otaku content, which had been in the shadows, has been catapulted into the cultural realm.
In his book, "What is Sekaikei? The Otaku History of Post Eva," writer Ken Maejima describes the second half of the story as "Otaku literature" in which the main character Shinji Ikari's self-conscious monologue and the many foreshadowings are abandoned in favor of depicting the inner lives of the characters. This latter part of the story caused controversy, but as a result, Eva became a mega-hit, which led to the rise of novels as a medium suitable for portraying the inner lives of the characters, and to the rise of school light novels. Eva was the beginning of an era in which stories about everyday boys and girls who are students were more popular than stories about heroes in a fantasy world.
Eva was a work that was received by both the second generation of otaku (the anime generation represented by Gundam) and the third generation of otaku (bishojo games and the Internet generation), and it is thought to have played a bridging role between the two.
After Eva, a genre called "Sekaikei" emerged, in which the personal relationships surrounding the main character are directly related to the state of the world, and "Suzumiya Haruhi Series" (published in 2003), one of the most popular light novel hits of the 2000s, also belongs to Sekaikei and is said to have been influenced by Eva.
The term "Sekaikei" was first coined on the website "Purunie Bookmark" in 2002, but it had already become outdated by then, with "Suzumiya Haruhi Series" being the critical point, and has since disappeared. In summary, Sekaikei is a passive machoism in which the weak protagonist is completely affirmed by the menhera [mentally unstable] girl who is responsible for the fate of the world, and is saved by becoming co-dependent with her. Critic Shuichiro Sarashina refers to Sekaikei as "the Eva that doesn't get dumped by Asuka at the end."
Representative works
"Time Leap: Tomorrow is Yesterday" by Kyoichiro Takahata was published by Media Works.
It was highly acclaimed as a science fiction novel about time travel, and was made into a live-action movie (released in 1997). This was the first live-action adaptation of a light novel. A paperback version is published by Dengeki Bunko in the same year.
Launch of a new label
Shinsei-sha launched "Gamest Zeta Bunko" (~1996).
It produced novelizations of the popular arcade game "Street Fighter 2" and other works, but its sales did not increase and it was discontinued the following year.
Trends in the manga industry
"Dragon Ball", the flagship manga of Shonen Jump, ceased its serialization.
As a result, Shonen Jump, which had been the king of the manga world, entered an era of stagnation, and was overtaken in circulation by Weekly Shonen Magazine in the 48th issue of 1997.
In his book "Imagination in the Zero Age" (published in 2008), critic Tsuneharu Uno says that 1995 marked the beginning of a shift from "tournament battle/pyramid-type stories" to "card game/battle royale type stories." "Dragon Ball" is a fighting manga in a world dominated by a single value, "combat power," where those with low combat power can never beat those with high. However, in "One Piece," the new flagship manga of Shonen Jump, which began serialization in 1997, shows how those who excel in one skill but have a fatal flaw (represented by those who have the ability of the devil's fruit) combine strengths with each other to achieve their goals, and combat power is no longer the only factor that determines victory or defeat.
In other words, Yamcha can never beat Goku, but Usopp might be able to give Luffy a good fight or even win depending on how he fights. Not only power, but also different abilities and wisdom will become important factors in the future of manga.
Also, unlike "Dragon Ball," which was supported by a single big story of protecting the earth, the characters in "One Piece" are adventuring of their own volition, deciding on different dreams and goals, which really reflects the worldview from the 2000s.
The idea that even if you are weak, you can beat a strong opponent depending on your compatibility and fighting style, and that even the strongest abilities have flaws, has been inherited by the hit light novel of the 2000s, "Toaru Majutsu no Index" (published in 2004).
Influential historical background
Microsoft released Windows 95, a personal computer OS.
This excellent OS led to the popularization of personal computers as the general public began to purchase them.
This led to the spread of the Internet, and 1995 is called the first year of the Internet.
In 1995, the first year of the Internet, writers began to use computers instead of word processors for their work.
The PHS (Personal Handyphone System) mobile voice communication service was launched, and the number of cell phone subscriptions exploded in 1995.
Aum Shinrikyo (Aum Shinrikyo) launches the sarin gas attack on the subway.
Aum Shinrikyō (Aum Shinrikyo) launched a Sarin gas attack on the subway, the largest terrorist attack in Japan, in which a large number of people were killed or injured by the poisonous gas Sarin.
After this incident, the image of religion as something fishy took root, and religious groups appearing in subculture works usually became dangerous groups.
After this incident, TV stations began to refrain from making occult programs such as psychic specials.
The Great Hanshin-Awaji Earthquake strikes.
The Great Hanshin-Awaji Earthquake strikes, and many novels, comics, movies, and dramas are produced based on the disaster.
1996
Newcomer's Award
Kadokawa Shoten begins accepting applications for its light novel newcomer award, the Sneaker Grand Prize.
Hitomi Fujimoto, Ryo Mizuno, Joji Iida, and Satoru Akahori served on the selection committee (until the 10th award).
The results were announced in the magazine The Sneaker, the parent magazine of Sneaker Bunko.
Since The Sneaker ceased publication in 2011, the results have been announced on the official website instead.
The winners of the first Gold Award were Tow Ubukata for "Black Season" and Akira Nanao for "God Crisis".
Ubukata went on to win the Japan Science Fiction Award, the Yoshikawa Eiji Literary Newcomer Award, the Bookstore Award, the Northeast Literary Award, and was nominated for the 143rd Naoki Award. He is an author who transcends the boundaries of light novelists. He is said to have been particularly influenced by Baku Yumemakura and Kaoru Kurimoto.
The peak of the otherworldly fantasy boom
Slayers set a new record for the highest number of copies sold in a first printing with the 11th volume, "Crimson Delusion," published in July. The author, Hajime Kamisaka, appeared on the list of the longest-selling authors from 1995 to 1999. According to one theory, the sales of Slayers alone were enough to support all the employees of Fujimi Shobo.
From the above, it can be said that the boom of other-worldly fantasy peaked around 1996, and although it temporarily revived with the appearance of "Ragnarok" in 1998, it declined after 1999, pushed down by school stories.
Later, the children's fantasy "Harry Potter," published in Japan in 1999, and the live-action "Lord of the Rings" movie, released in Japan in 2002, triggered what could be called a second fantasy boom among the general public who do not read light novels. At the same time, Kohei Katono's "Boogie Pop Doesn't Laugh" became a hit in 1998 and was highly acclaimed by general literary readers, and light novels began to be valued by the light novelist Otoichi, who won the 3rd Real Mystery Award in 2002. This led to the recognition of fantasy light novels such as "Kaze no Tairiku" ["The Weathering Continent"] (1988) and "Delphinia Senki" (1993), which can be appreciated by adults, and is thought to have led to the light novel boom after 2004.
Representative works
Hideyuki Furuhashi's "Black Rod," winner of the 2nd Dengeki Game Novel Award, was published.
It is characterized by a decadent worldview that fuses the occult and science fiction. It is said that this work was the beginning of the "anything goes" trend in light novels.
However, the fusion of fantasy and science fiction had already been done in "Vampire Hunter D" published in 1983, so it can be said to be a rediscovery of the technique.
Launch of a label
"Gamma Bunko" was launched by Takeshobo. (~1997)
Began producing manga works for Takeshobo's manga magazine "Comic Gamma," as well as novelizations for video games.
It was short-lived when Comic Gamma ceased publication.
Aspect launched "Famitsu Game Bunko". (~1998)
The successor label to Logout Bunko. It deals with novelized game works and gamebooks.
In 1998, it was relaunched as "Famitsu Bunko", which also published original novels.
Kadokawa Shoten launched "Kadokawa mini Bunko". (-2000)
It was a small paperback label, half the size of a new book, and was mainly published at the low price of 200 yen per book. It dealt with gaiden stories of popular light novels.
Trends in the Bishojo Game Industry
Leaf, a PC game company, released "Shizuku", a bishojo [beautiful girl] game for 18-and up.
This is a beautiful school girl game created based on the concept of creating an adult game using the method of the original novel game "Otokirigusa," which was released on the Super Famicom in March, 1992. The format is closer to a novel than a game. It is a combination of a novel, illustrations, and sound, which broadens the range of expression. [This is the birth of what is today called Visual Novels.]
You read the text and follow the story, and when you choose an option that appears, the story develops and the ending changes accordingly.
The low production cost of this format made it easy for newcomers to enter the market, and it became the main stream of bishojo games.
The rise of novel-like games also had a major impact on light novels. Critic Hiroki Azuma points out that the readers of light novels overlapped with those who played bishojo games in novel game format.
Improving the status of otaku
Toshio Okada, the otaku king who founded the anime production company Gainax, holds a seminar on otaku culture at the University of Tokyo's College of Liberal Arts in Japan. In the early 1990s, however, Japanese manga and anime culture began to be recognized overseas as cool, and with the success of Eva, there was a growing movement to market otaku content as Japanese culture. Toshio Okada took advantage of this background and worked to improve the social status of otaku. 
As personal computers began to spread, expectations grew that otaku would be the next leaders of the IT society, and the negative and positive images of otaku became mixed.
Trends in the video game industry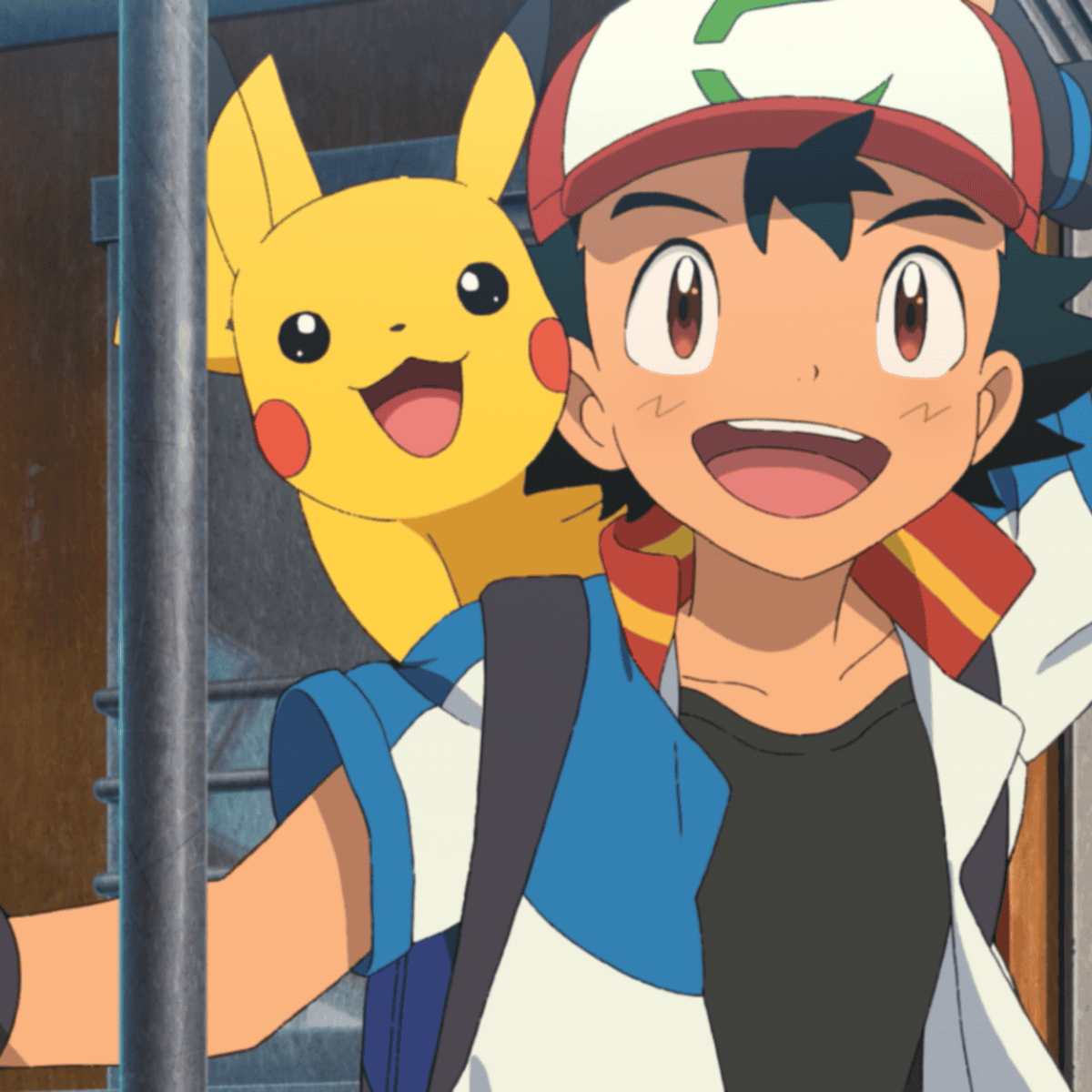 Nintendo's "Pokémon" was released on the Game Boy. A historical super-hit game software.
It was the first game to incorporate the fun of communication into computer games by allowing players to exchange monsters they had acquired with friends through a communication cable.
In October 1997, a novelization of the TV anime version, "Pocket Monsters: The Animation," was published by Shogakukan Super Quest Bunko.
Pokémon was aimed at elementary school children and has been made into anime, manga, and picture books, but it has not been made into many light novels and has not had much influence on the history of light novels.
1997
Trends in the world of Light Novels
In 1997, Dengeki Bunko published 77 titles and had 54 authors, nearly double the number of titles and authors published in the previous year. With this increase, Dengeki Bunko surpassed Fujimi Fantasia and Sneaker to take the top share of the industry.
However, there was still no work that could be called a signature work with outstanding name recognition, and in terms of name recognition, Dengeki Bunko had not yet reached the level of the two preceding labels.
Influential historical background
The beginning of the publishing recession.
From this year onward, publishing companies went bankrupt one after another, bookstores began to disappear from the streets, and the publishing industry's market began to shrink.
There were cries of "young people are losing interest in the printed word." Light novels began to attract attention as a way to get young people to read books.
Launch of a new label
Hakusensha launches "Hakusensha Hanamaru Bunko.
Hakusensha is a company that publishes girls' manga magazines such as Hana to Yume, but Hanamaru Bunko is a label specializing in boys' love.
Tokuma Shoten launched "Tokuma Chara Bunko".
Tokuma Shoten launched "Tokuma Chara Bunko", which deals with boys' love light novels.
Media Works launched "Dengeki G's Bunko". (-2003)
A derivative label of Dengeki Bunko. It publishes novelizations of gal games for all ages, as well as novels aimed at bishoujo moe.
Representative works
In January, "Summoning Teacher Real Bout High School" by Reiji Saiga was published by Fujimi Fantasia Bunko.
It is a unique combination of otherworldly fantasy, school story, and fighting action, and is a hit series that has sold over 2 million copies.
The main character is Keiichiro Nagumo, a high school teacher who is summoned to the other world as a demon god. He is 29 years old and boasts the strongest and most complete strength in the series. This work can be said to be the forerunner of the hit school story.
It had a hardcore style with almost no moe elements or romantic comedy elements (this is probably the reason why it did not become a big hit).
Newcomer's Award
Kadokawa Shoten started the "Kadokawa Gakuen Novel Award". (~2010)
The award-winning works were published by Kadokawa Sneaker Bunko.
There was no selection committee system, and the judging was done by the Animation and Comic Division of Kadokawa Shoten.
It can be said that he was one of the first to read the current trend of school stories becoming popular.
In 2001, the Young Mystery and Horror Division was established, but it was closed in 2006, probably because light novels, mystery, and horror were incompatible.
Trends in the Anime Industry
The last robot animation produced by Sunrise, "GaoGaiGar, the King of Heroes," was broadcasted.
After this, the popularity of robot animation declined, and with the exception of the Gundam series, robot animation was rarely produced anymore.
The decline of robot anime and the rise of light novels proceeded at the same time, and perhaps because of this, although there are many light novels with science fiction elements, there are almost no works with giant robots, except for the novelization of Gundam.
(It is thought that this is partly because robot animation is not aimed at middle and high school students, but at elementary school students.)
In July, "Princess Mononoke," a feature-length animated film by Hayao Miyazaki's Studio Ghibli, was released. The film depicts the exploits of San, a girl called Princess Mononoke who is raised by wolves, and Ashitaka, a boy who is cursed by the goddess Tatari.
The protagonist is Ashitaka, and it is said that Hayao Miyazaki insisted on using a title named after Ashitaka, but for commercial reasons decided on Princess Mononoke. It is considered to be a symbolic event in which it was switched to a girl instead of a boy who became the signboard of the story and led the story.
Since then, more and more light novels have been written with the heroine's name instead of the boy's, such as "Shakugan no Shana" (published in 2002) and "The Melancholy of Haruhi Suzumiya" (published in 2003). 
A turning point in the game industry
According to the book "Bokutachi no Game Shi" (Our History of Games) written by narrative critic Sayawaka, the following changes took place in 1997, a year that marked a turning point in the game industry.
In 1997, the following changes occurred in the game industry:
The recording medium for game software switched from semiconductor ROM to optical ROM (from cartridges to CD-ROMs).
Image rendering technology shifted from 2D (two-dimensional) to 3D (three-dimensional).
These two factors greatly expanded the range of game expression, and games with cartoon-like characters moving around like animation began to emerge. A symbolic example of this was "Final Fantasy VII," which was released that year on PlayStation. It was a game with 3D graphics recorded in optical ROM, different from the previous FF series.
Japanese games had always emphasized narrative, but this shift allowed for increasingly sophisticated narrative expression and increased affinity with manga and anime.
However, after peaking in this year, the sales of game software in Japan began to decline. In 2003, Nintendo president Satoshi Iwata said at the Tokyo Game Show, "The Japanese game market is moving away from games.
As narrative-driven games do not sell well overseas, Japanese game makers are forced to struggle both in Japan and overseas.
The decline in game sales can be attributed to the fact that games have become otaku content with a high affinity to manga and anime. Games like Nintendo's Super Mario are easy for the general public to play, but with the hit of the 18-only bishojo game "To Heart" that year, bishojo characters and moe expressions are frequently used in games. This trend may have caused the general public to turn away from games.
The Birth of Akihabara, a City of Moe
The huge success of the TV anime Neon Genesis Evangelion led to an increase in demand for otaku-related industries, and stores specializing in garage kits and doujin manga began to appear in the prime locations of Akihabara. This year, the Eva fever was at its peak with the release of the Eva movie version. It is said that the economic impact of Eva was about 30 billion yen.
With the unprecedented sales of these stores in Akihabara, an avalanche of anime, game, manga, and other otaku-related industries gathered in Akihabara, and from 1998 onwards, stores specializing in game software, manga and anime goods, garage kits, trading cards, etc., began to move into Radio Kaikan one after another. These stores were originally close to the otaku hobby.
Originally, Akihabara had become a town of otaku, thanks to the concentration of young male computer enthusiasts with a high affinity for otaku hobbies, and the special demand for Eva.
1998 A shift to school stories
Representative works
Kouhei Kadono's "Boogie Pop Doesn't Laugh" was published by Dengeki Bunko.
It won the "Grand Prize" at the 4th Dengeki Game Novel Awards. The series became a hit, selling over 4.2 million copies, and made the name of Dengeki Bunko famous.
It has also had a great influence on later authors such as Ishin Nishio, Kinoko Nasu, and Keiichi Shigurezawa.
It is a mixture of mystery, horror, and science fiction, and the story is told from several characters' points of view. It is a masterpiece that is not only entertaining but also literary.
It was a turning point for light novels to move away from the traditional fantasy genre to the school genre.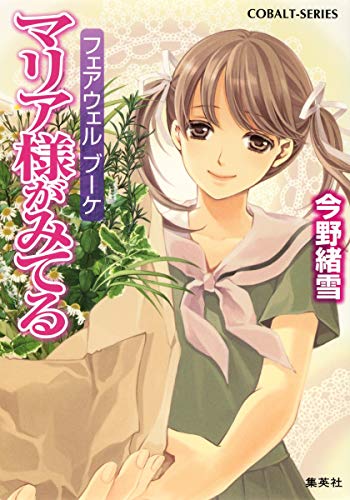 "Maria-sama ga mitaru" by Oyuki Konno was published by Cobalt Bunko.
It is a school story set in a Catholic mission school, Lillian School for Girls.
Although it is aimed at girls, it is a rare work that has garnered tremendous support from men.
It is not unusual for women to read light novels for boys, but the opposite is rarely the case.
It is thought that the yuri-like story of a young lady with a deep window and the sisterhood system called the "Soule System" by a female author hit a chord with men.
The greeting "Gokigen yo" in Lillian's school became very famous and often appeared as a parody in her later works.
"Full Metal Panic!" by Shouji Gato is published by Fujimi Fantasia Bunko.
A boy meets girl story that mixes military, school, and science fiction elements. The series became a hit, selling more than 10 million copies in total.
A boy, a skilled mercenary who has grown up in a war zone overseas, transfers to a high school to protect a girl. However, because he doesn't have Japanese common sense, he repeats insane actions such as blowing up a shoe box with a bomb, and is beaten up by the girl. The series is also famous for its Gundam-like robot weapons.
In 2011, a spin-out work "Full Metal Panic! Another" was published in 2011.
"Ragnarok" by Kentaro Yasui was published by Sneaker Bunko.
It won the Grand Prize at the 3rd Sneaker Awards.
It was the last otherworldly fantasy hit of the 90s, and it hadn't been published since "Sorcerer Orphen."
This is a battle action fantasy about Ragnarok, a sword that speaks, and Leroy, a skilled mercenary.
The mystery of Leroy's origins is at the core of the story, but its most distinctive feature is the speed with which it depicts fighting, which is said to be which is said to be the best in the light novel world.
Trends and representative works in the romance world
Dengeki Bunko published "To Heart-Multi, Ganbarimasu! To Heart" was published by Dengeki Bunko.
"To Heart" is a hit 18-only bishojo game for the PC that was released in 1997.
It was the first time an 18-only bishojo game was rewritten and published for all ages.
From this time on, bishojo games began to emphasize story and characterization, and became more and more compatible with light novels.
The first publication of a light novel magazine
Media Works started publishing the light novel magazine "Dengeki hp". (~2007)
It became the parent magazine of the "Dengeki hp Short Story Award" which started in 2000.
It also published the finalists of the Dengeki Novel Award, and produced authors such as Keiichi Shigurezawa of "Kino's Journey" and Masaki Okayu of "Sumo Killer Angel Dokuro-chan".
Launch of a label
Shinshokan launched "Shinshokan Wings Bunko".
It was a label for girls.
Asahi Sonorama launched "Sonorama Bunko NEXT". (-2000)
It had writers such as Hideyuki Kikuchi, but it was short-lived. The number of publications is also very small.
Trends in the animation industry
In 1998, TV Tokyo aired "Cowboy Bebop," a hard-boiled space opera about bounty hunters traveling on a spaceship in the solar system of 2071. In addition to the use of music rarely used in science fiction works, such as jazz, blues, rock, and techno, the comical interactions between the characters created a unique atmosphere.
The main characters include Spike, a former mafia member who is skilled with guns and martial arts, Jet, an ex-cop captain, Fay, an amnesiac heroine who woke up from a cold sleep, and Ed, a genius hacker with a boyish appearance. These are all characters that could be considered templates for later manga and light novels.
This work had a shocking ending in the last episode, but it was later made into a movie in 2001.
2013/04/13 by Tsuki Saeyu
Influential Historical Background
The annual number of suicides in Japan exceeds 30,000.
The number of suicides increased by about 8,000 from the previous year, and since then, the number of suicides has continued to stay at a high level of over 30,000 per year. In addition, the number of non-regular employment has been increasing since then, accounting for 25% of the total in 1999.
1999
First publication of a label
Kadokawa Shoten launched "Kadokawa Teens Ruby Bunko". (-2001)
A label for girls that targeted a younger age group than Ruby Bunko. It also published boy's love-like works.
Kadokawa Beans Bunko became the successor label.
Newcomer Award
Enterbrain established the "Enterbrain Entame Award Novel Division" (originally called the "Famitsu Entertainment Award Novel Division").
Award-winning works will be published by Famitsu Bunko.
Kazuki Sakuraba, who won an honorable mention in the first edition and later became a Naoki Prize winner, makes his debut.
Trends in the Bishojo Game Industry
Key, a PC game company, released "Kanon," an 18-bit bishojo game.
The game was a big hit and became a media mix, as it incorporated "emotional" and "crying" elements into the scenario.
It became a big hit and was mixed with other media. It created a genre called "Crying Game".
In 2009, an all-ages version of the novelization was published by VA Bunko.
Literary works that have had an influence on Light Novels
"Harry Potter and the Philosopher's Stone", the first book in the Harry Potter series by British author J.K. Rowling, was published by Seizansha. (Original language edition 1997).
"Harry Potter and the Philosopher's Stone" is an international best-selling children's book. A movie series was also made, and even adults were enthralled by its charm.
Harry, a bullied boy, receives an invitation to enter a magic school. Harry learns the secret of his birth and grows up in an unknown world, eventually confronting the evil wizard who killed his parents. That's the story.
 he idea of living in a magic school seems to have influenced novels as well, and in the 2000s, works that mixed fantasy and school stories became popular.
Pioneering general literature of the times
The novel "Battle Royale" by Hiroharu Takami was published by Ota Shuppan.
It is a novel about junior high school students who are forced to participate in a murder game planned by the government and kill each other to survive. It was shortlisted for the 5th Japan Horror Novel Award, but the judges disapproved of it and it was not selected, but it was judged to be interesting and would sell well, so it was published.
This is a pioneer of the high-risk, high-return survivor stories, where the winner is guaranteed a lifetime of living, but everyone else dies. It is a work that reflects the social situation from the late 1990s, where people are forced to participate in the capitalist game from birth, and defeat means death or ruin.
From the 2000s, savvy stories became a hit in manga and bishojo games. These include the manga "Death Note" (2003), the bishojo game "Fate/stay night" (2004), and the manga "Mirai Nikki" (2006), a fusion of Sekaikei and Savage styles. In the world of manga, "Gambling Apocalypse: Kaiji", a save-type story that depicts the violence of capitalism through gambling, was published as a book in 1996.
However, since cruelty and violence are inherent in survival stories, "Sword Art Online" (2009), which sanitized these elements with the world of online games, became a hit in the light novel genre, where lightness and fun are the main selling points.
Sister Moe Boom Arrives
"Sister Princess", a reader-participation project, was launched in Dengeki G's Magazine, a game and manga magazine published by Media Works.
It was an unexpected explosion of popularity, and was made into a manga, anime, game, and light novel.
In 2002, "Sister Princess Re-Pure Selection", a novelization of the TV anime version, was published by Dengeki Bunko. It can be said that this is one of the works that illustrates the trend of the times towards "moe".
Sister moe in light novels was imported from the bishojo game industry with "Sister Princess", and then ignited with "Ore no Imouto ga Konnani Kawaii Wake ga Nai!" [My Little Sister Can't Be This Cute!] published in 2008.
Influential historical background
The "Great Nostradamus Prophecy" that the human race would be destroyed failed to come true.
After this, occult content such as psychic powers, aliens, and psychic phenomena declined.
The otaku term "Chunibyou" was born. It is a slang term that makes fun of the self-conscious behavior of adolescent boys and girls. It refers to a situation in which a person yearns for mysterious abilities or believes that he or she is a reincarnated warrior from another world.
The term was coined by the radio program "UP'S Midnight Baka Power of Ijuin Hikari".
The giant anonymous bulletin board site "2channel" is founded by Hiroyuki Nishimura.